Hawai'i Xchange Support
Questions? Click here for personalized
support contact information.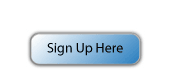 Participating Payors
More than 1,200 payors participate in HIX, including local and national insurance
companies. For additional details about HIX
payor participation, click here.
For a complete list of all payors available
through AdminisTEP,
click here for Institutional
click here for Professional.